About us
Hayley and Lisa are Harrogate's leading Personal Training team. With over 30 years of experience between them, they have the knowledge and expertise to deliver the results for their clients whatever their goals may be.
Lisa Molloy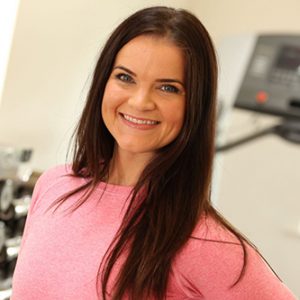 Lisa is a fully qualified personal trainer with over 20 years experience in the Health and Fitness industry.
Lisa has a vast amount of knowledge and skill, which help her to create a personalised programme for each client whatever their goals may be.
Over the years Lisa has worked closely with a variety of people at different levels of fitness, achieving fantastic results in weight loss, muscular strength and specialises in Pilates for back care. Lisa has a lot of experience in training pre/post natal ladies, clients with Parkinsons disease, diabetes and post op knee rehabilitation.
As a certified group exercise instructor Lisa has delivered thousands of fun and effective workouts to hundreds of people on a weekly basis at some of the leading health clubs and venues in the Harrogate area. As well this Lisa has a level of experience working within local schools and colleges, educating teenagers on the benefits of health and wellbeing as part of a healthy lifestyle.
Lisa is currently teaching Pilates and various other classes online using Zoom throughout lockdown and for many people who are self isolating due to COVID-19.
As with anything in life Lisa understands the importance of getting the balance right. She believes in educating her clients on how to make the correct food choices with the right amount of exercise but also ensures they understand that it's ok to have the occasional glass of wine on a Friday night!
Exercising and leading a healthy lifestyle has always been a passion of Lisa's, so when she is not training her clients she enjoys nothing more than getting outdoors walking her dog, taking part in local sporting events/running the occasional half marathon! and most importantly spending quality time with her family.
Contact Lisa for more information 07900 592156
Read more
Hayley Griffin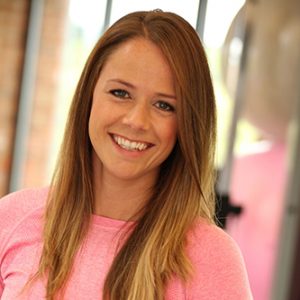 With over 15 years in the fitness industry, Hayley has worked at the biggest health clubs in the area and has gathered the knowledge, skills and expertise to give her clients the service and the results they desire.
Hayley works with a wide variety of clients from teenagers to a super active couple approaching their 80th birthdays, people who have a hectic work schedule and like to offload the stress of training to busy mums getting back to fitness after having children. She loves to design and implement bespoke training programmes to make the best of the time clients have to achieve their goals. Making positive changes not only to training but to a client's diet means the change is not just what you see but also how you feel.
As a Mum to two year old Eva, Hayley knows that balancing work, family life and fitness can be tough. Time is so limited and precious. Working out, being fit and looking after yourself doesn't have to take over your life!
Read more
Gabby Glasby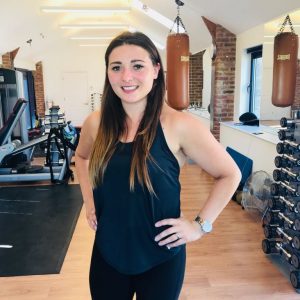 Hi I'm Gabby, I have always had a love of sport and fitness right from when I was at school playing in most teams, but I truly found my passion for health and fitness after I had my first son. For me, keeping up with my fitness means I make time for myself which is so important when juggling work and family. A couple of years ago I decided to follow my dreams on becoming a Personal Trainer and went for it. Here I am now fully qualified and enjoying every single minute.
I have worked with a variety of clients and I'm interested in all aspects of training, from improving general health, fitness and weight loss to new mums who want to get back in shape and have their "me" time- I've been there myself!!
I have recently qualified as a sports massage therapist and gained a GP referral certificate. Both of these new qualifications will allow me to design specific programmes and also help with any aches and pains through sports massage….. the odd relaxing massage won't go amiss either!
I also love group fitness and classes and have enjoyed running boot camps meaning fitness can be socially fun too!
I'm a Mum of 2 boys, Nutella lover, master baker (especially brownies) and G and T connoisseur!
I am so happy to be a part of Harrogate PT's amazing team and I look forward to meeting everyone and helping you reach your goals.
Read more
Lee Jones
With over 20 years in fitness, education and sports coaching Lee has a wealth of experience and knowledge to inspire your successes and accelerate your development. He has spent 12 years as a personal trainer before moving into secondary school PE teaching for 11 years. Lee's core passion is fitness and wellbeing therefore this drive has lead him back into personal training.
As a former rugby player, a level 4 Strength and Conditioning coach with an involvement in both rugby league and union, Lee is well equipped to help you achieve your desired goals. Whether that be sports performance, rehab or weight loss.
Lee is currently available for early morning and evening clients.
Read more